Ryan Lowry death: Man who killed cousin with axe detained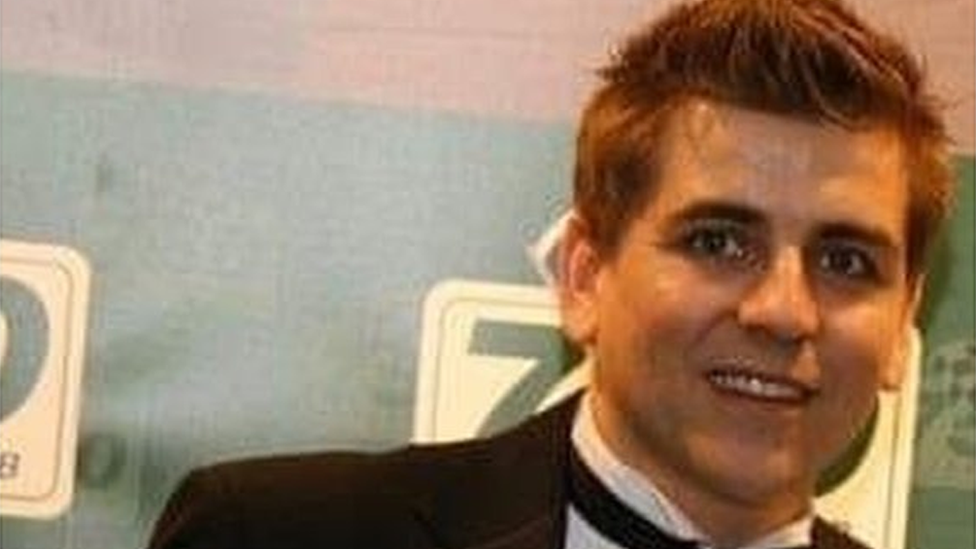 A man who killed his cousin with an axe has been detained indefinitely at a secure hospital.
Ashley Rowen, 32, chased and repeatedly struck Ryan Lowry with the weapon on Moss Lane, Trafford, on 27 February 2020. Mr Lowry died shortly after.
Rowen, who has paranoid schizophrenia, admitted manslaughter on the basis of diminished responsibility, Minshull Street Crown Court heard.
Judge Greene said Rowen's illness made his culpability "low".
In 2019, Rowen was detained after seriously assaulting his grandfather, leaving him with a bleed on the brain.
The court heard Mr Lowry in effect became Rowen's carer after he was "somewhat surprisingly" discharged within two weeks of being detained at a hospital unit.
Days before the attack, Rowen behaved erratically and had various angry exchanges with a number of people, the court heard.
He messaged a friend's wife writing: "Should I go to freemasons or smash someone's face in?"
Mr Lowry persuaded Rowen to see his GP on the afternoon of 27 February, who admitted he had stopped taking his anti-psychotic medication.
In the evening before he went to Rowen's house, Mr Lowry told his wife: "Ashley will not hurt me. He listens to me."
He was seen shortly before midnight running from the property, chased by the axe-wielding Rowen.
Mr Lowry died from a range of head injuries.
Read the latest news here. :
สมัครสมาชิก slotxo